15 Things You Probably Didn't Know About Emma Watson
1 - She's French
When she was five, Emma moved back to England. However, she was born in Paris and speaks some French as well.
2- How tall is she?
Emma is 5'5".
3- She would've been the next Cinderella
Emma was offered the title role in the live-action adaptation of Disney's Cinderella but she turned down the role because she couldn't come to a deal agreement with the film studio.
4- She danced and played hockey in college
During her days at Headington School, Emma represented the school's hockey and dancing team.
5- Her favorite Harry Potter book?
Harry Potter and the Prisoner of Azkaban.
6- Emma's favorite colors?
Light blue, white and cream.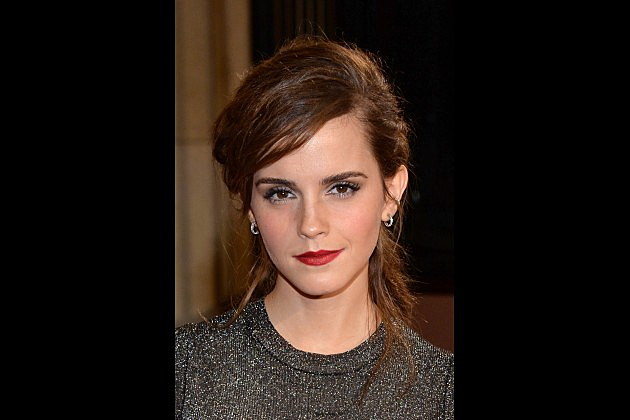 7- She's also a voice-over actress
She voiced for the character Princess Pea in 2008's The Tale of Desperaux.
8- She's in the Guinness Book of World Records
In 2009, according to Guinness, Emma was named the highest-grossing actress of the decade; her films at the time had grossed $5.4 billion in global box office receipts in the past decade.
9- She's a certified yoga instructor
During her interview with Elle Australia in a May 2014 cover story, Emma confessed that she needed to do something that would always make her feel safe and at home, which is why the actress took up yoga the year before and later became a certified yoga and meditation instructor.
10- She's a Goodwill Ambassador
In 2014, Emma was appointed as a UN Women Goodwill Ambassador; she also launched HeForShe, a campaign that encourages men to support gender equality.
11- She has two kitties
Their names are Bubbles and Domino.
12- She's the youngest
Teen Vogue
cover star
In November 2005, Emma became the youngest star to grace the cover of Teen Vogue at 15 years old.
13- Her favorite music artists?
Justin Timberlake and Alanis Morissette.
14 - She loves diary-keeping
So much so that she estimates having accumulated at least 30 by now, seeing as she makes it a religious practice to write every night before going to bed.
15 - Her full name is…
Emma Charlotte Duerre Watson
15 Things You Probably Didn't Know About Emma Watson
Reviewed by
Unknown
on
Friday, September 23, 2016
Rating: